FIRST RESPONDERS NO LONGER KEPT SILENT
IN THE WAKE OF NATURAL DISASTERS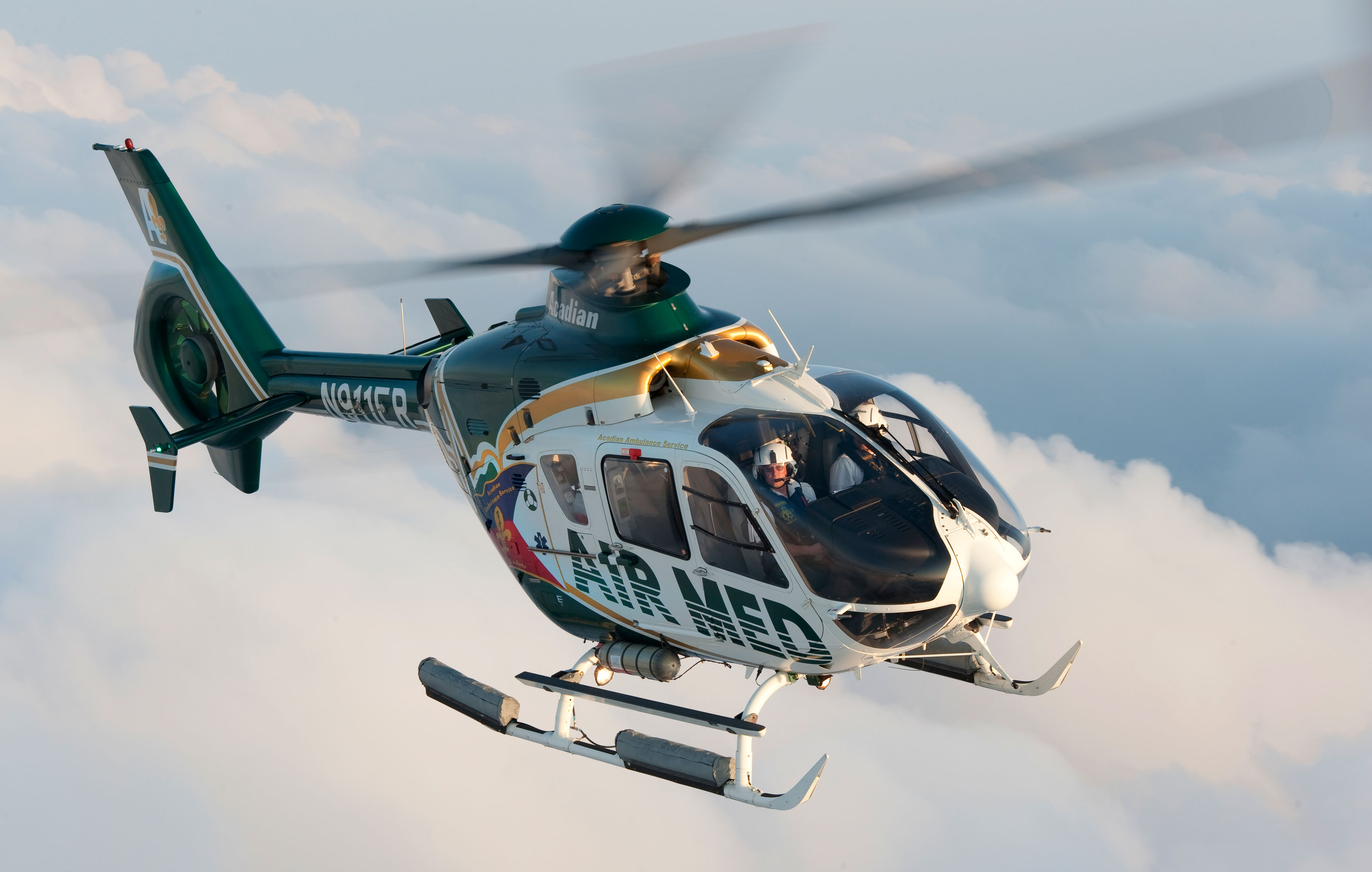 October 19, 2017
Usage of the OuterLink IRIS Push-To-Talk (PTT) VOIP Radio is growing exponentially in day-to-day operations and is unaffected when natural disasters wipe out infrastructure.
When Hurricane Harvey hit the Texas Gulf Coast, any communications not devastated by the storm were overloaded with usage by first responders and civilians trying to use their cell phones and 900MHz radio networks. First responders such as Acadian Ambulance had clear and uncluttered voice communications with its dispatch using the IRIS PTT VOIP Radio. When Acadian needed a temporary dispatch center set up on the heels of Harvey, IRIS allowed it to maintain a seamless communications link to its entire aircraft fleet amidst the chaos.
"We had to set up a table, computer and video screen on a moment's notice," recalled Metro Aviation flight data integration manager Tom Diviney. "Traditional cellular, VHF, and 900 MHz radio networks were either out of service or overcrowded with radio traffic. The IRIS satellite PTT radio gave us clear and consistent communications with our aircraft. It was truly effortless."
The IRIS PTT coverage has been actively available to civilian and first responders in Puerto Rico and the entire Florida and Caribbean region. Even when natural disasters aren't factors, the clarity and timely performance of the IRIS PTT has allowed Outerlink customers to use it as their primary communications network over their VHF network.
"The IRIS communications system has been a substantial benefit to our operation in that we have been able to avoid having to invest in the development of a VHF communications network throughout the Rocky Mountains and have gained the ability to freely expand our operation throughout the Southwest U.S. without geographic restrictions," said one customer. "The clarity of the PTT system is great."
As the first commercially viable satellite-based helicopter tracking company, Outerlink has supported offshore, energy and first responder customers, and always focused its new product developments on equipment and services designed to fill the void in communications.
Although cellular and satellite phone products have expanded their capabilities, events such as 9/11 and Hurricane Katrina continue to expose bottlenecks and deficiencies in both civilian and first responder networks. As illustrated by the devastation recently experienced in Puerto Rico, cellular and 900 MHz networks are subject to overcrowding and infrastructure damage, causing satellite phone networks to quickly become overcrowded. If someone can make a call, it is only to one person at a time.
After millions of dollars of investment, Outerlink has fully developed a satellite-based PTT VOIP Radio allowing first responders to maintain a virtual open VHF network with access to all their assets at the same time. The IRIS PTT technology uses next-generation broadband satellites as repeaters, eliminating any geographic limitations, and security is maintained through the AES 256-bit encryption.
Unlike the very costly Iridium satellite phones, the IRIS PTT allows any number of participants to monitor the frequency/group and customers are only charged for what they "speak" not what is "heard." Most PTT communications average 4.6 seconds and cost customers about 5 cents to simultaneously communicate with any size group. IRIS offers a cost-effective solution for constant, global communications.